Sterling Yellow Belly
I recently hatched out a clutch on 11/11/10 from a Super Pastel Yellow Belly to a Pewter breeding. One of the offspring was a very lightly colored sparsely patterned Male Sterling. He was the runt of the litter at 41.2 grams and had to be force fed to get him going. After two force feeds he started taking pinky rats on his own and has been a voracious feeder since. As he has developed his color really started to come in and he looked different from any of the other Sterling's I have hatched out. I thought there was a chance he might be a Sterling Yellow Belly. I sent the following pictures to a few breeders that would have a good idea if I hit it or not including Greg Graziani. Well everyone I contacted about him said that he is indeed a Sterling Yellow Belly. The most important one to me though was Greg since I knew he had produced more Sterling's than any one using his line of Cinnamons and Pastels. Greg told me that he had never produced any Sterling's that looked like mine and that it had to be the Yellow Belly influence giving it all that color on the sides. He told me that it had to be a Sterling Yellow Belly. Well that was good enough for me. I then checked with Allan Riis from the Website World of Ball Pythons, and he told me that mine was the first reported Cinnamon Version. I also contacted John Berry Author of the Designer Morphs books and he told me the same thing. Well without further ado here is the first reported Sterling Yellow Belly.
Here are some current pictures I took of him on 12/19/10 at 85.1 grams in weight.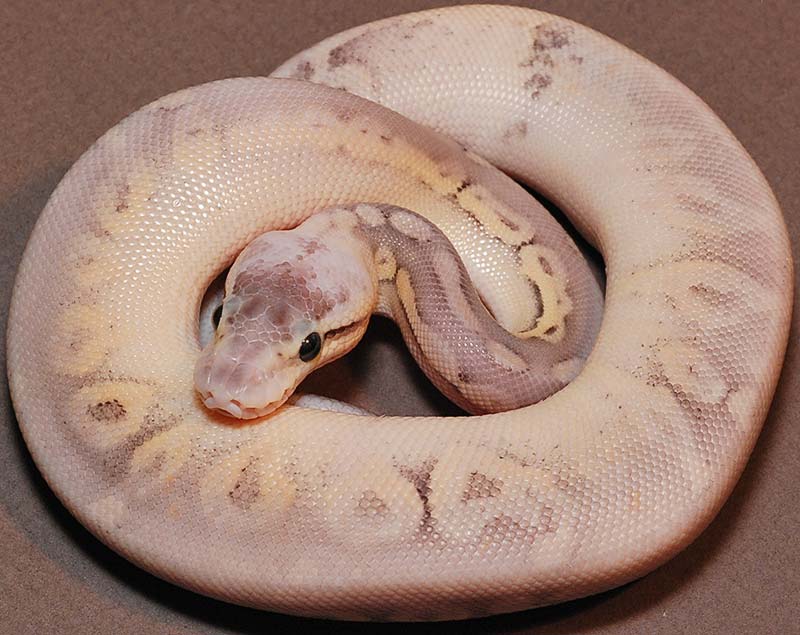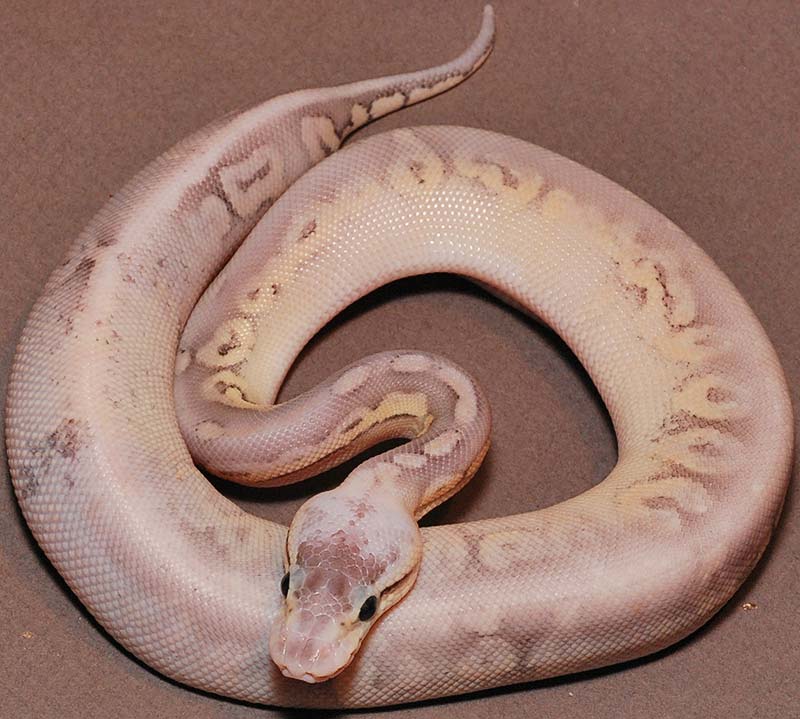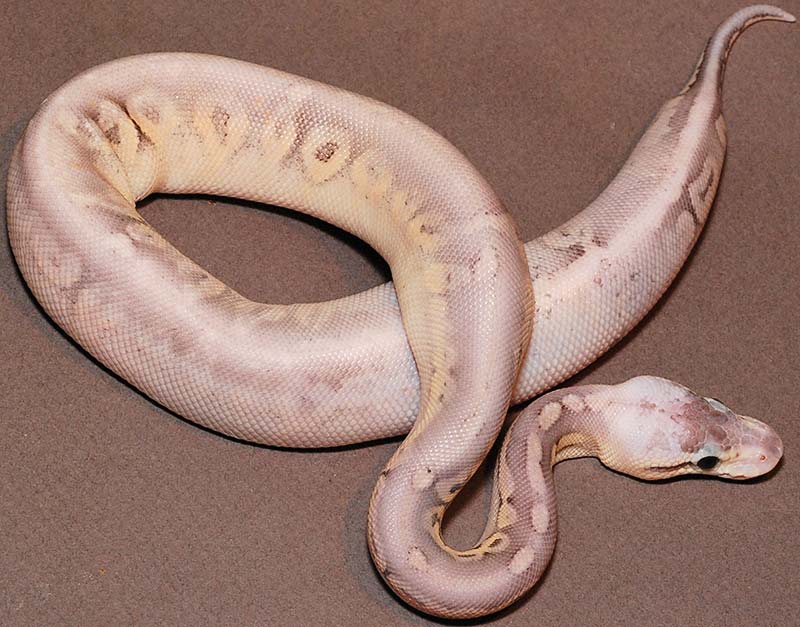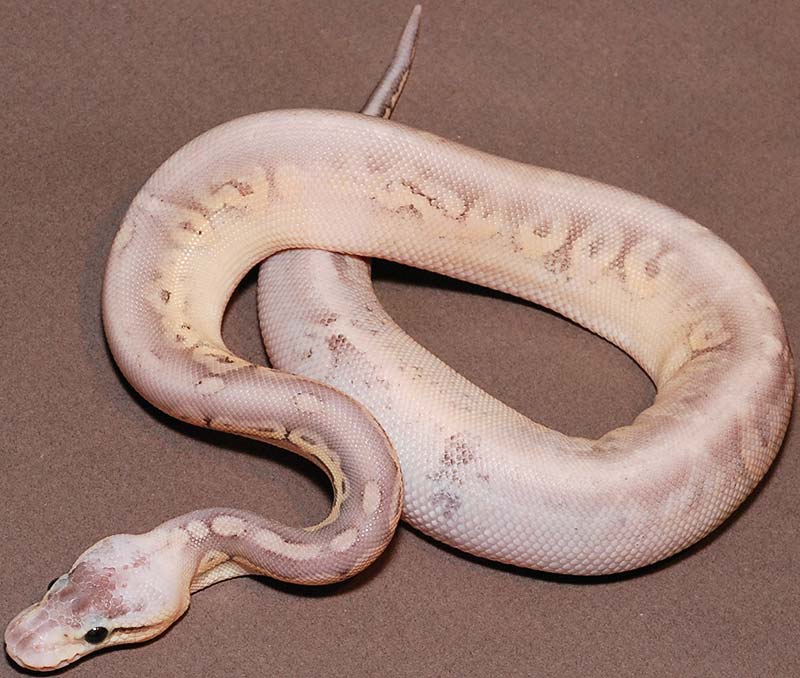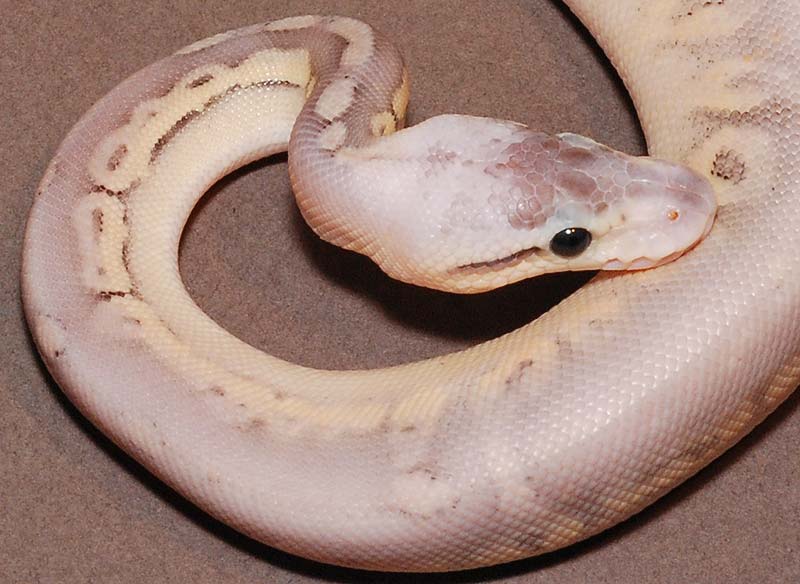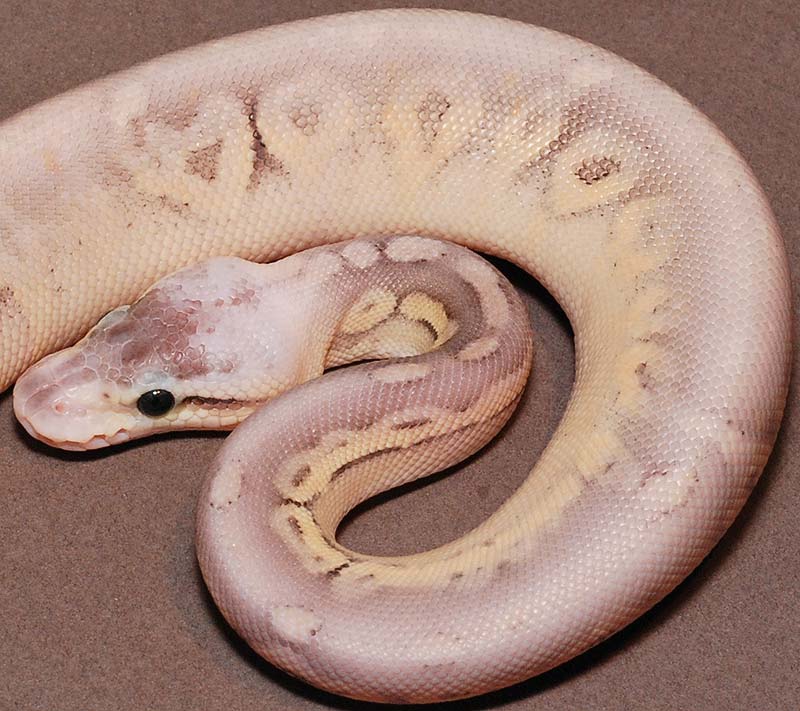 As a comparison here are some pictures of a Sterling that hatched sixteen days later from a Sterling to a Pastel breeding.